That term "starving artist" is something thats been on my mind lately.   I used to work in a big corporate job (for over 12 years) with a great salary, security, benefits, RRSPs etc… but I always felt empty and stressed and like my artistic self was lost or "never going to make it."  I lost this job when I had my child, it was scary at first, but opened my eyes.  It was the best thing that could have happened and I have not gone back.  This year I have proudly called myself a "starving artist."  Sure I no longer have a great salary, in fact I made the least amount of money I have ever made, I don't get benefits or RRSP contributions or vacation pay or sick days, but I have been the most fulfilled in this past year artistically and emotionally than I have ever been.  Don't get me wrong, I have had to hold down my own share of part time work to make things balance, but being able to fully focus on my artistic self  (even with the private stresses and life complications I do have, not to mention trying to schedule life with a husband and almost 4 year old) I have been the happiest, in the best spirits, the most optimistic, confident and willing to take risks than I ever have been in my entire life.  I think previously I was a "starving artist." I was starving myself artistically by getting stuck in a safe routine place and I didn't know it.   Perhaps now I should just call myself a "hungry artist."  Because I am not starving.  Starving is so negative.   But something about "hungry" seems more fire driven or passionate, or makes you want to work hard to get what you want.  I am hungry to be working, and following my dreams, and constantly be challenging myself to be the best I can.  Hungry to create, and make a difference and inspire people and work with like minded individuals.
I took a look back at what this past year has brought me and I am still astonished at the amount of projects I took on and so grateful for each one of them.  I have been busy non stop working from the time January began until December.   The highlight of the year was singing as a featured soloist and featured choir at Carnegie Hall.  How can I even begin to fathom that I stepped onto the Carnegie Hall stage with a sold out house and sang. Sang with the wonderful group Soundcrowd, and sang a solo.  My faith in myself as a performer and having talent that was "good enough" (because we all know how hard it is to feel good enough) was restored.  I just remember being in the middle of singing and looking out at the crowd and I knew I was home, and that I belonged on that stage.   From that moment on every audition, every performance I attacked with such confidence I don't really think I knew what hit me.  But it was the best experience to fuel the fire inside me.
.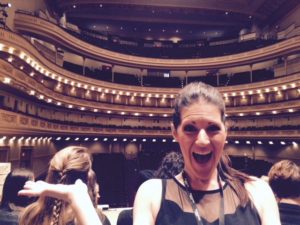 The year varied incredibly between being able to work on two new Canadian Musicals, Wendy Darling and Liam the Musical,  both which filled my life with joy and new amazing friends.  Working with fantastic people in the CMTP, Plain Stage Theatre, the Women of Musical Theatre, the Toronto Fringe, and Choreographing the sold out production of Evita at SMT.  Getting the most wonderful and passionate agent I could ask for, booking a commercial, working on a film, and writing my own Musical (yah who knew).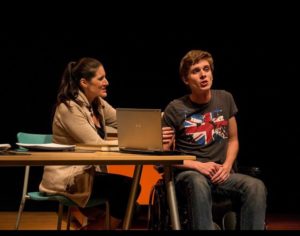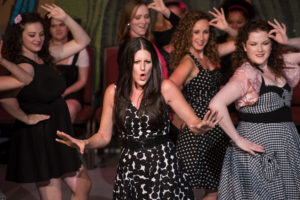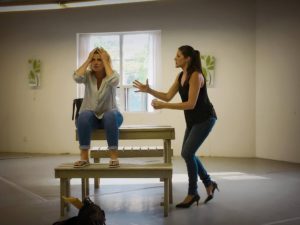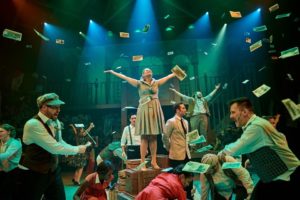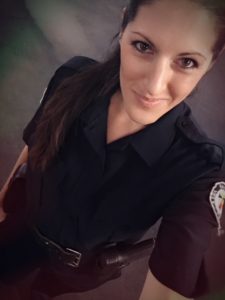 Just when I thought it was all winding down, I got the best gift and end to my year.  Which was performing in a charity concert reading of In The Heights.  I knew nothing about the group putting it on but something in my gut said go for it.   I cannot even describe what this experience gave me.  It was a room filled with the most passionate artists I have ever met.  We put our whole hearts and souls into this staged reading and raised $10,000 for charity.  We turned people away at the door because we could not fit anyone else in the theatre.   It was not just a staged reading, it was life happening on stage, passion happening on stage, heart and pure talent happening on stage.  The shortest time working with a group of people but the most soul fulfilling experience I have had.  It is performances like this that remind me why I became a performer in the first place and why I can only ever do THIS with my life.
I am forever grateful for everyone I have crossed paths with this year.  I am looking back at what 2017 has given me and taught me about myself as a person and as a performer.  Do things you love and are passionate about, work hard, extremely hard, then work harder, inspire others and yourself, dream and figure out a way to make those dreams happen, take risks, and do it all from the heart.  So am I a "starving artist?" Absolutely not!!!!! My heart is full!!!!!!!